Maria Montero's Congressional Campaign Announces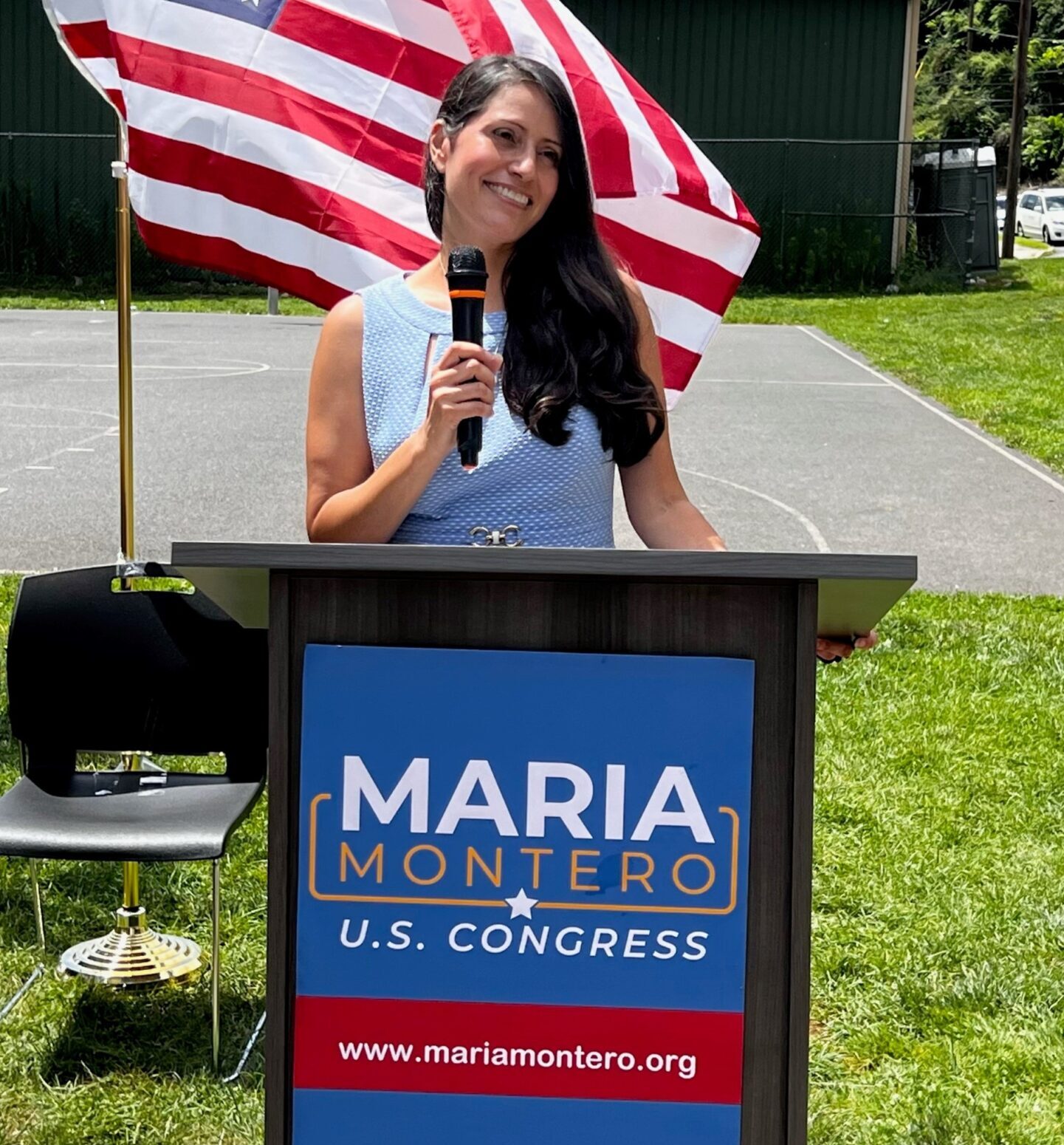 ALLENTOWN, PA (October 11, 2023) – Republican candidate Maria Montero, the first Latina in history to run for Congress in Pennsylvania's 7th Congressional District, has announced the addition of a dynamic new member of her campaign team. Bethlehem resident Jimmy Zumba, who previously led Pennsylvania's Latino outreach for the Republican National Committee, will serve as the campaign's political director.
The Montero campaign's hiring of a political director with Zumba's background is a reflection of the important role that Latino voters will play in the race in the 7th Congressional District, which has the highest voter participation and demographics of Latinos of any of Pennsylvania's seventeen Congressional Districts. The 7th district, which includes all of Lehigh, Carbon, and Northampton Counties and the Southwestern portion of Monroe County is home to 55,000 registered Spanish-speaking voters, which represents 19.5% of all voters in the district. The Latino community will be crucial in deciding the next Congressional Representative.
"Latinos are the largest minority in the United States and in a demographically vibrant state like Pennsylvania, there is a great need to have Latino representation and perspective in Congress," said Jimmy Zumba, who was born in Ecuador and is a resident of Bethlehem, PA. "I am proud to support a hard-working, experienced, and skillful professional like Maria Montero. Maria is a true conservative with integrity, compassion, and a prosperous vision for the 7th Congressional District. Maria is inspirational and we are growing a movement that will make history in electing her as Pennsylvania's first Latina in the U.S. Congress."
"The National Republican Congressional Committee has identified the 7th Congressional District in Pennsylvania as a top priority race," said Brendon Del Toro, a senior advisor to Montero's campaign. "Maria Montero is the candidate who makes winning this seat a reality. Maria is the hometown candidate who truly reflects the diverse community that makes up the 7th Congressional District. Coming from a working-class family, growing up between Allentown and Summit Hill, and breaking out of the poverty cycle—Maria exemplifies what the American Dream means. Electing a pro-community, pro-growth, pro-education candidate like Maria is a game changer locally and at a national level. Jimmy Zumba's addition to Team Montero further adds to our momentum."
"Building a strong team whose values, culture, and work ethic reflect the 7th Congressional District is critical for our success," said Maria Montero. "Jimmy Zumba is brilliant, innovative, and strategically on-point. His humility and compassion are what set him apart from other campaign politicians. I am honored to have him as part of our team and he will be key in driving our success."