'Ron J. Spike' Hosts #FreedomCorner Block Party on Wednesday Night, Featuring 'MAGAshred'
______________________________________________________________________________________________________
Live, Free Concert and Online Fundraising Drive Benefitting #4Ashli Movement on Wednesday, March 1, 2023 at D.C. 'Gitmo' Jail Where Jan6er Political Prisoners Remain In-Custody
—–
(Update: 'The Patriot Drummer Mike' and 'The Uncle Jam' have both been added to Wednesday Night's Star-Stunned Line-Up)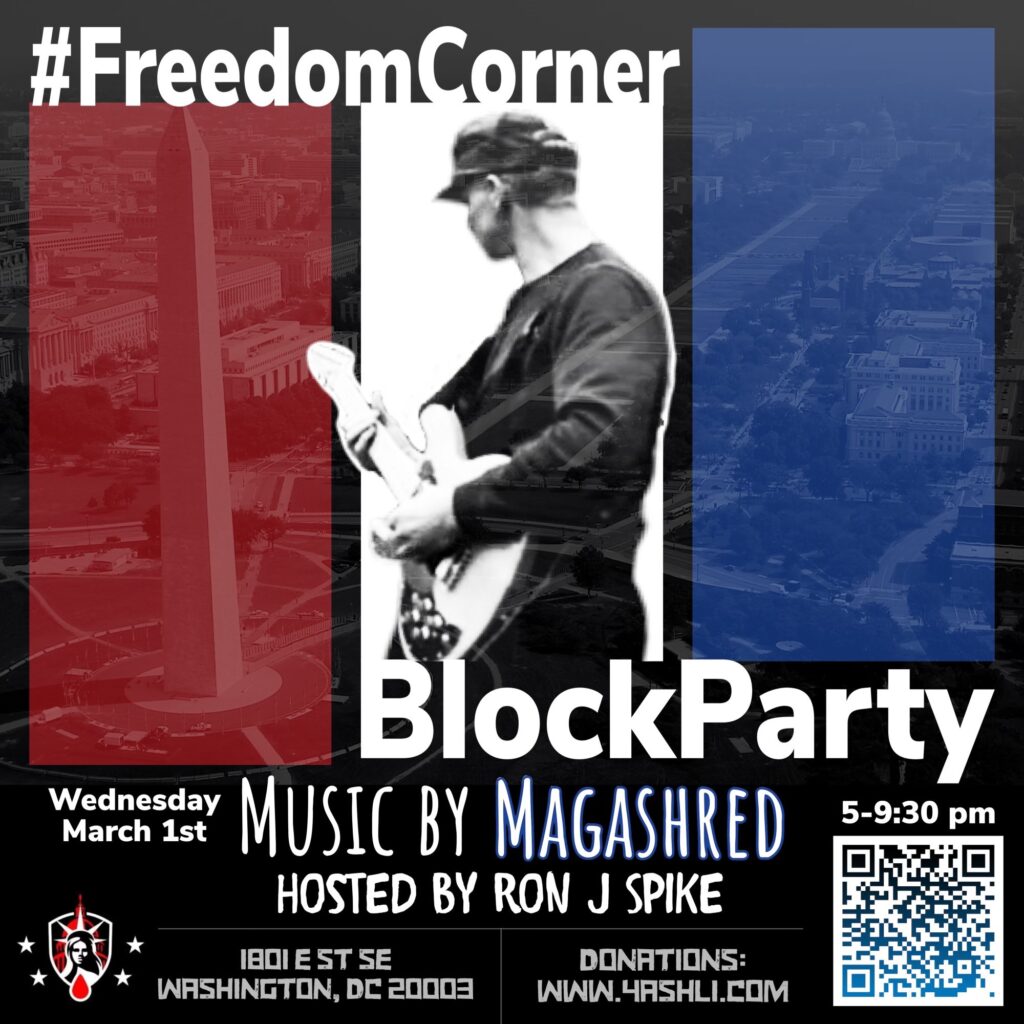 On Wednesday, March 1, 2023, conservative music rap artist- Ron J. Spike – is hosting a Block Party from 5:00pm – 9:00pm EST in Washington, D.C. to raise awareness and fundraise for #4Ashli- Movement, which is- primarily- an organization created by Michelle 'Micki' Witthoeft, the mother of slain (read: HERO) veteran Ashli Babbitt who was murdered on January 6, 2021 by Capitol Police. (Sources: @ItsRonJSpike, www.4ashli.com).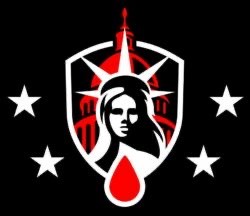 (February 26, 2023) First and foremost, celebrated musician and philanthropist, Hon. Mr. Ron J. Spike, defines #FreedomCorner's purpose on Wednesday in his late Sunday night interview with 'What's Really Going On In America' Contributor and Editor-in-Chief, Kristie Tertel, and announces this breaking news for the first time here, at WRGOA, first.
Ron J. Smith (@ItsRonJSpike) continues, highlighting that, "This is a free event. Free parking can be found at the venue. This is essentially a pop-up Block Party with delicious food and live music from MAGA Shred (@MAGAshred), hosted by Ron J. Spike. Donations (via: ww.4ashli.com) to #4Ashli Movement of any amount are not required, but are sincerely appreciated."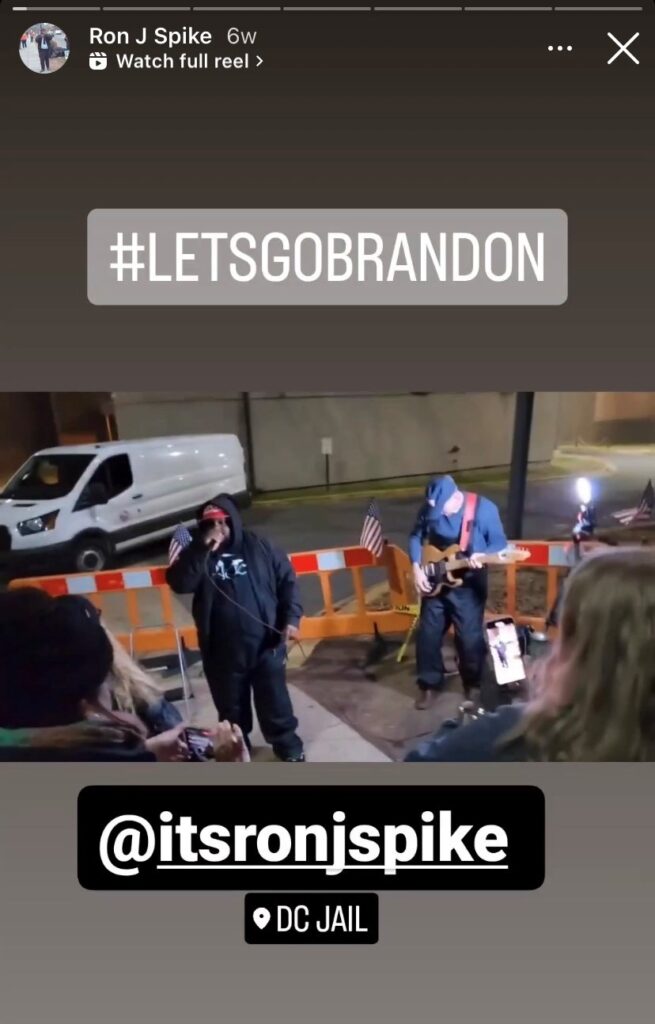 'What's Really Going On In America's very own political powerhouse and resident firebrand, Ms. Kristie Tertel, re-iterates to readers that, "The event on Wednesday evening is free and open to the public."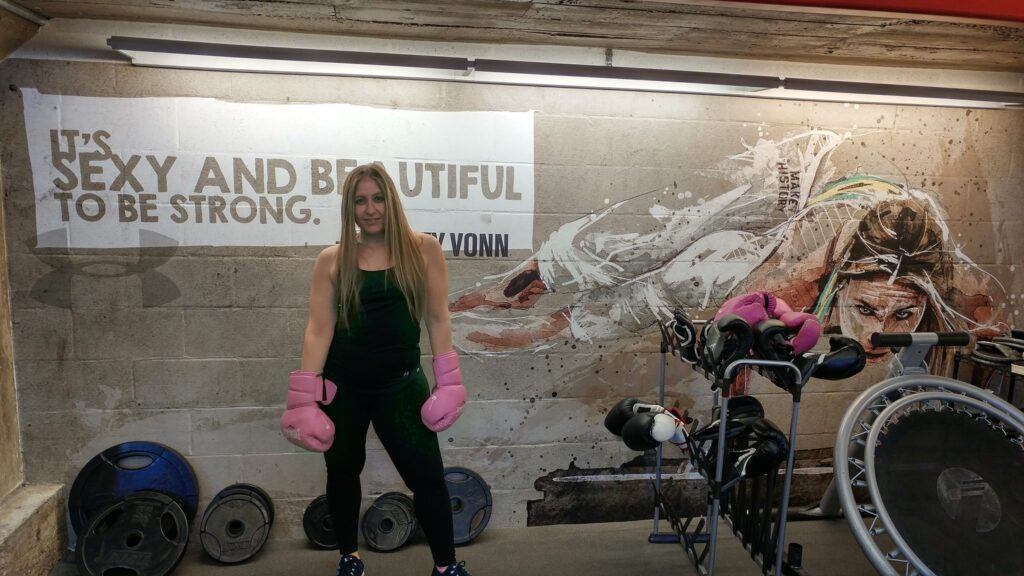 Online donations to #4Ashli Movement are encouraged at- https://www.4ashli.com. Accordingly, Wednesday night's agenda and music playlist have been provided exclusively to 'WRGOA's' Kristie Tertel, by @MAGAshred's team (see: playlist images below). Please stand-by for live updates to this article as updates are submitted around-the-clock by host, @ItsRonJSpike, respectfully.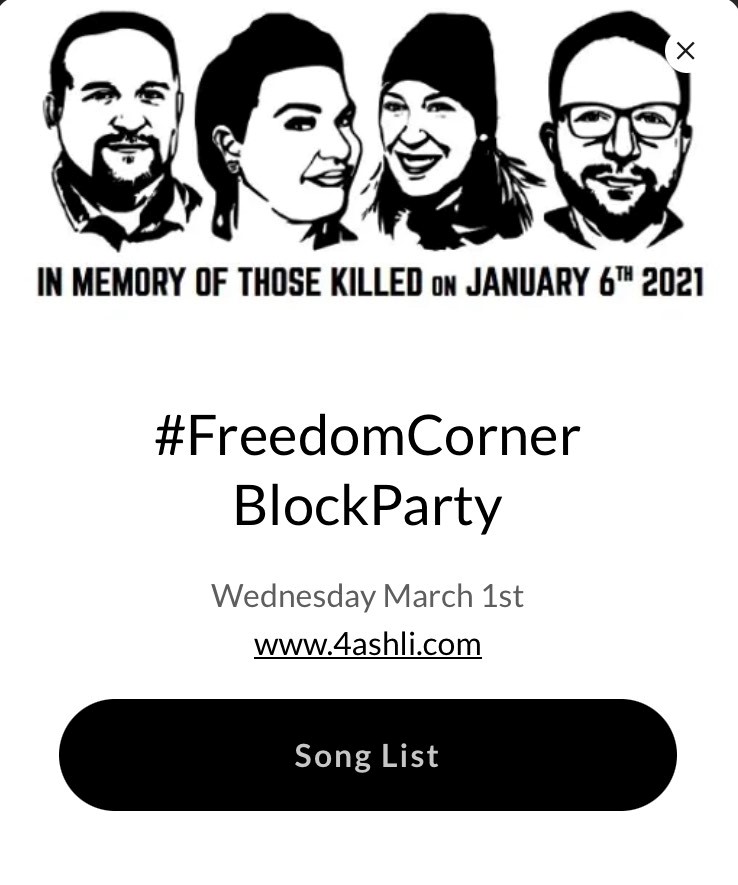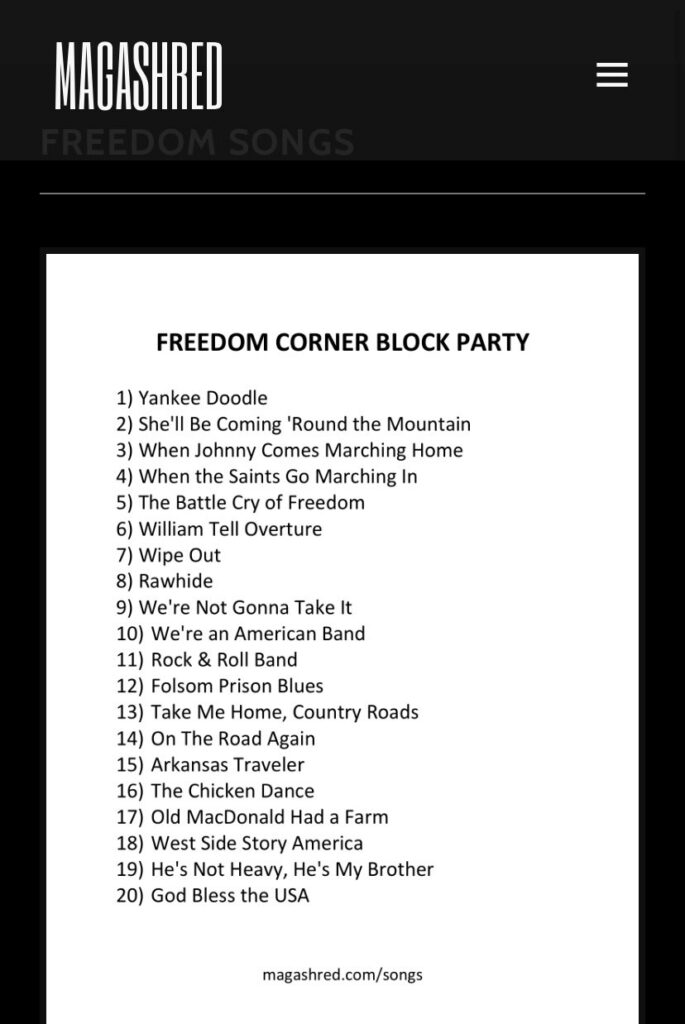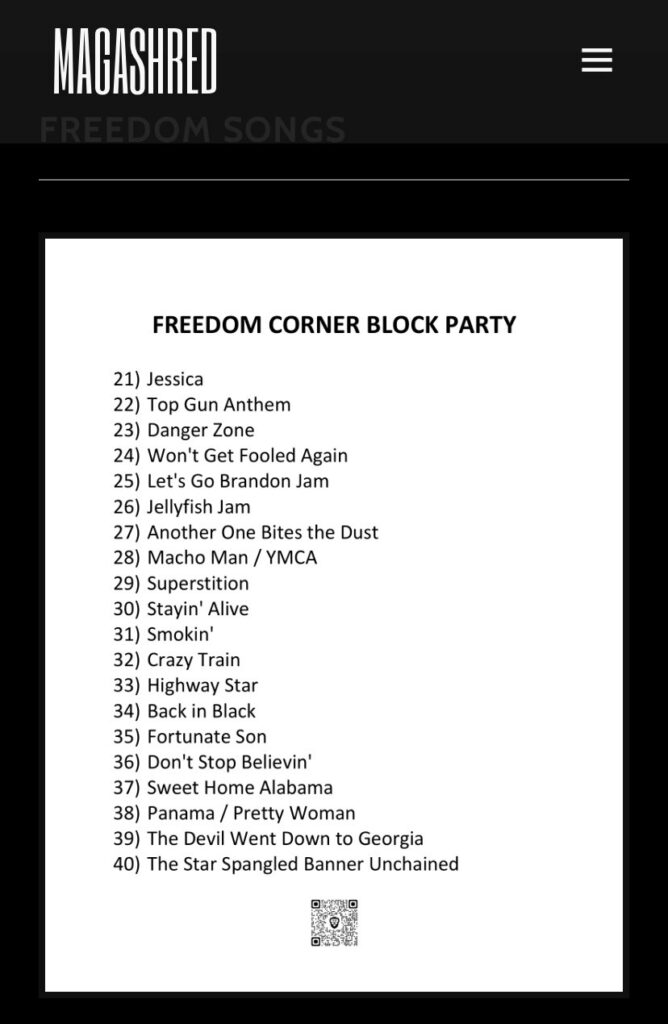 WEDNESDAY NIGHT'S EVENT DETAILS
Wednesday night's special event is hosted by Maryland's hometown hero, philanthropist and Conservative rapper- Ron J. Spike. The local celebrity/rap-star host,@ItsRonJSpike, adds, "We understand that many people will not be able to attend the #FreedomCornerFest on Thursday, March 2, 2023 (see, flyer below) in-person in Arlington, Virginia, so we put together a FREE event the day prior for the people who still want to support the Jan6ers." in his remote, Sunday evening exclusive interview with Kristie Tertel.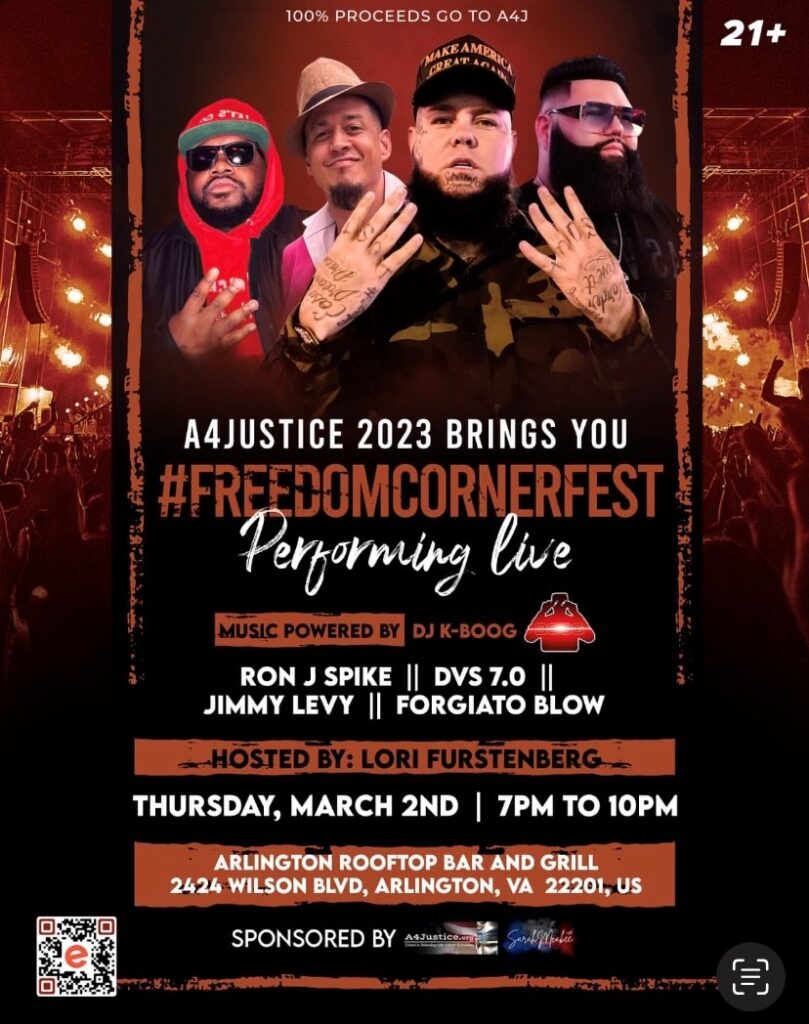 Correspondingly, Hon. Mr. Ron J. Spike (@ItsRonJSpike) invites all members of the public to join in the food, fellowship and fun at: D.C. Prison, located at- 1801 E Street SouthEast in Washington, D.C. At the time of this 'Breaking News' article was published by Tertel, it remains unsure whether or not DMV superstar, Ron J. Spike, will be surprising the audience and performing live at the event, alongside headliners: MAGAshred and The Patriot Drummer Mike.
Consequently, to obtain more information on Wednesday night's free event, live updates, performers, vendors, parking and #4Ashli Movement news, I advise you to go online to the official webite (www.4ashli.com) as soon as possible. Additionally, specific details exclusive to Wednesday's #FreedomCorner featuring MAGAshred can be found on the barcoded flyer (see: Wednesday night's #FreedomCorner event flyer, below) as well as on following all of these accounts on social media: #4Ashli Movement (@4Ashli1 (Twitter only / www.4ashli.com )), Ron J. Spike (@ItsRonJSpike), MAGAshred (@MAGAshred / www.magashred.com), The Patriot Drummer Mike (@PatriotDrummerMike / www.thepatriotdrummer.com).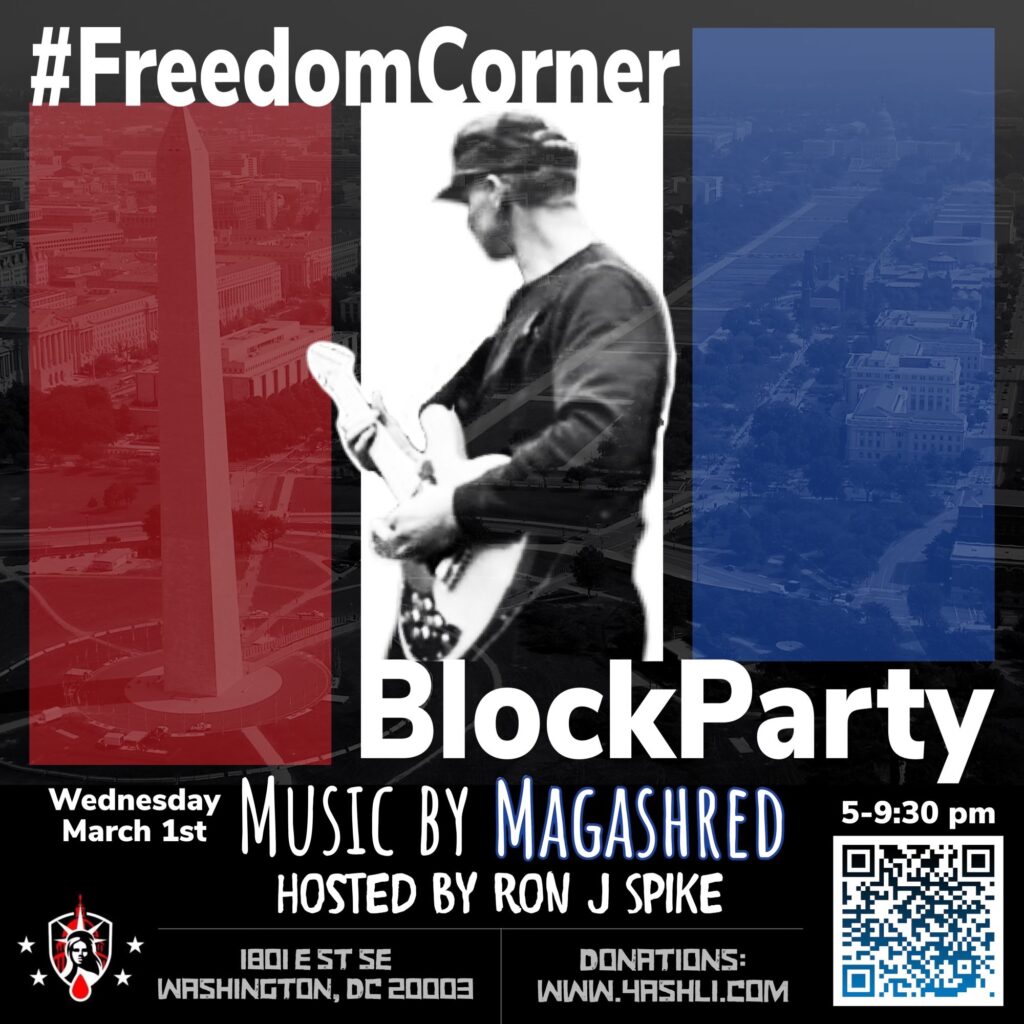 CELEBRATING ASHLI BABBITT 'S LIFE AND LEGACY
Ashli Babbitt was a decorated Air Force veteran, a wife, a daughter, a friend and a mentor to many who admired her charasmatic demeanor across the globe. Her brief life on this Earth touched the lives of many and she left a lasting impact in her contributions to this country- both in and out of uniform- in excelling to her God-given calling to public service. One of the (many) main objectives of Ashli's mother, Micki, in creating this organization (i.e. today's #4Ashli Movement) is to honor this young American's contributions, her life and extend the impact of her unforgettable legacy for generations of Americans to come. (Source: www.4ashli.com).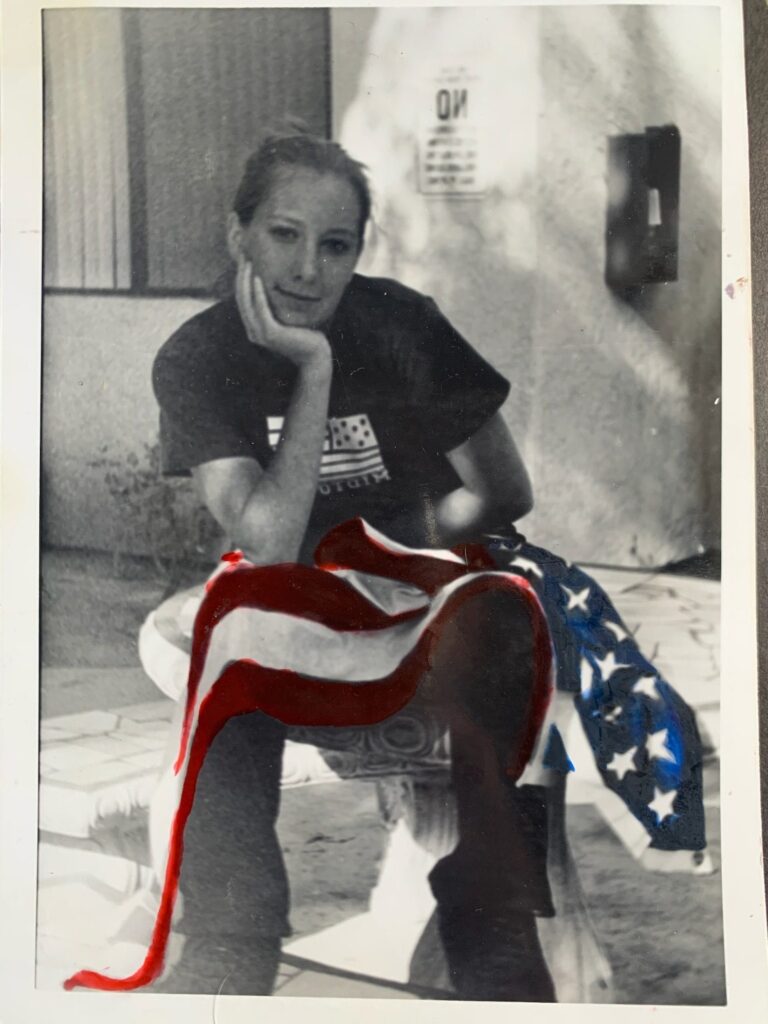 Unfortunately, on Janurary 6, 2021, Airman (Ret.) Ashli Babbitt died a national hero- and it is this event's mission on Wednesday night to, primarily: celebrate, raise awareness, fundraise and effect justice for (what supporters claim was) both her murder and Jan6ers political prisoners being help captive without Due Process- and seemingly indefinitely- not only at the infamous 'D.C. Gitmo Jail' in Washington, D.C.- but across the nation.

We must all unite together, as one, and put aside our differences- for the sake of this country! In-person and remote (via live-streaming) participants are encouraged to post on social media throughout the night using the hashtags- #FreedomCorner #4Ashli Movement #FreedomCornerBlockParty – to promote, raise awareness and fundraise for the event's intended beneficiary organiation, #4Ashli Movement.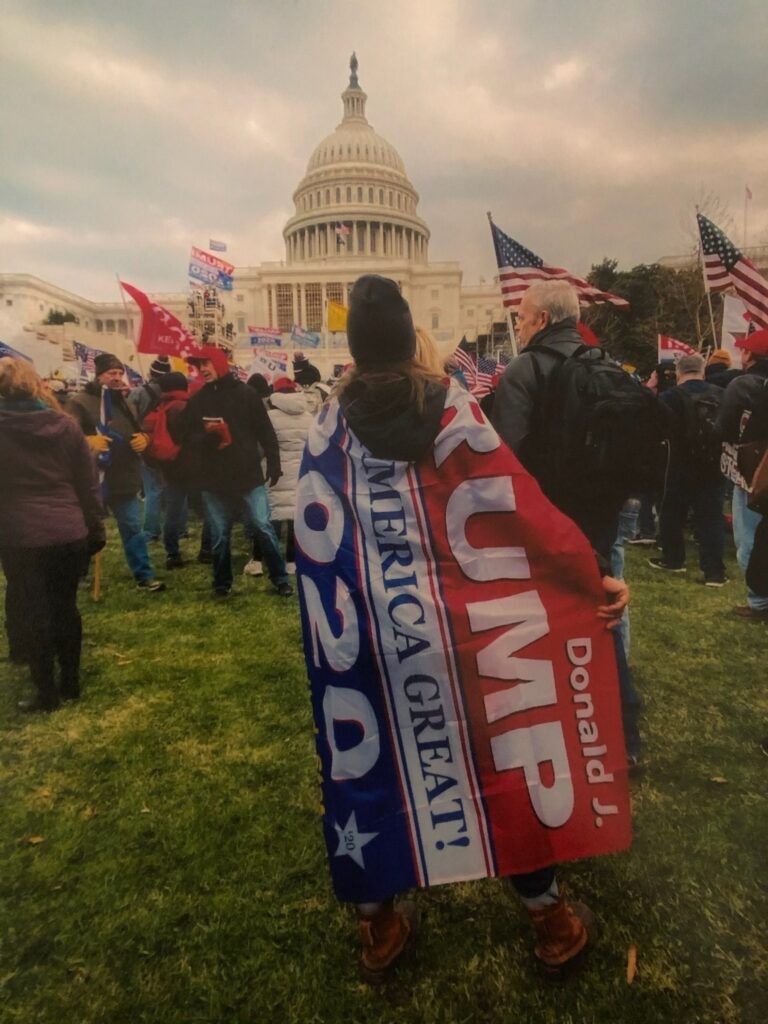 As such, Ashli's widow and mother, Micki, invites the general public to join their growing, extended family of patriots in 'showing up for the cause- i. e, America- daily. All patriots are invited to join the #4Ashli Movement extended family and peacefully exercise our First Amendment rights together, as one. Joining Ashli Babbit's 'Team', are a melting pot of patriots and like-minded Jan6er political prisoners' organizations (listed online at: www.4ashli.com) specifically taylored to supporting and acquiring re-occuring donors for logistical fees (nightly vigil, etc.), minor living expenses and mandatory daily living costs fiscal support at your earliest business convenience.

Please help Ashli Babbitt's grieving mother other and dedicated team at #4Ashli Movement keep the 'lights on' in Washington, D.C. (seemingly indefinitely) to help us all raise awareness, maintain ongoing support of nightly candlelight prayer vigils and demand justice for Ashli Babbitt, the other J6 victims and all of the Jan6er political prisoners who remain behind bars without due process in Washington, D.C. and beyond!
Even the smallest donation helps! Thank you in advance for any and all consideration of this imminent, ongoing threat to the pursuit of justice for Ashli Babbitt's mother, Micki, and all of the Jan6er political prisoners wrongfully detained in jails across the United States of America.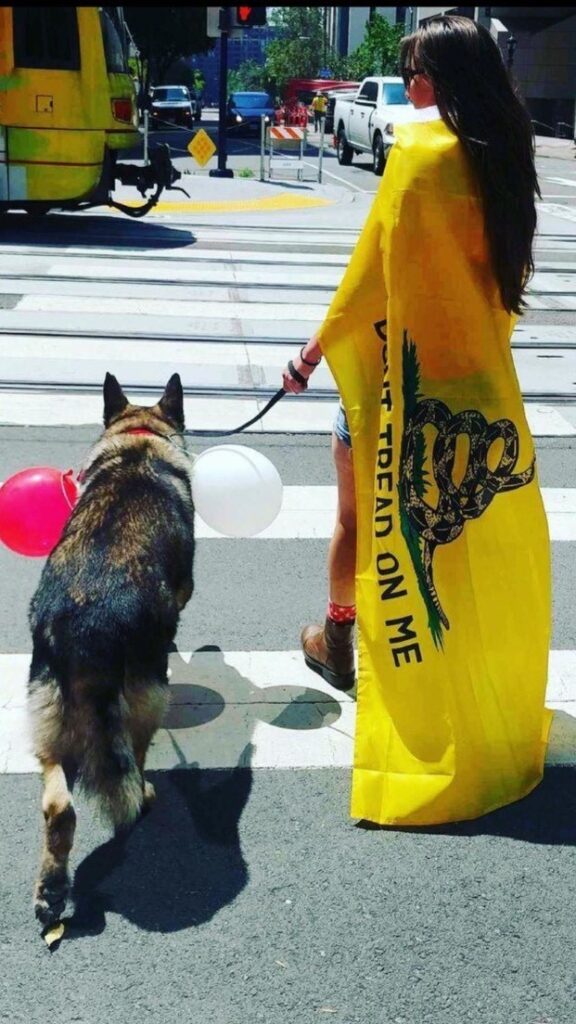 MISSION: RAISE AWARENESS AND FUNDRAISE IN SUPPORT OF #4ASHLI MOVEMENT
Prima facie, the notorious #4Ashli Movement (@4Ashli1) is a world-renown, grassroots movement to inspire and motivate all Americans to get involved, stand-up for, protect and defend three main objectives: the United States Constitution, Due Process and, most especially- the Bill of Rights.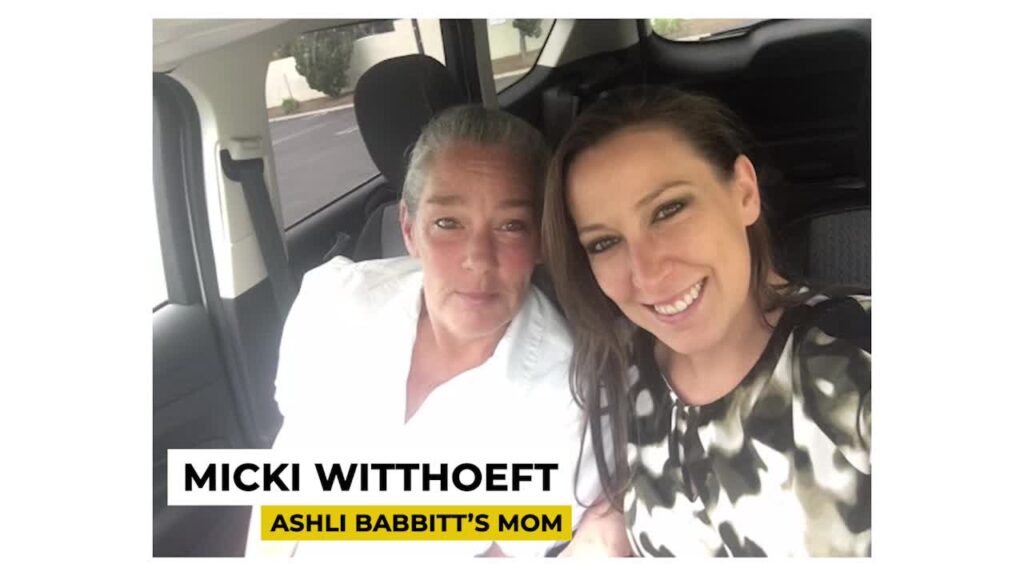 ASHLEY BABBITT'S MOTHER RE-DEFINES HER SLAIN DAUGHTER'S LEGACY THROUGH DAILY VIGILS, EVENTS AND FUNDRAISERS FOR JAN6ERS POLITICAL PRISONERS
Hon. Michelle 'Micki' Witthoeft, Ashli Babbitt's surviving mother, has dedicated her life to remembering her Air Force veteran daughter's legacy and re-defining what it means to be a 'patriot' by re-defining the impact of her untimely death (read: murder) on January 6, 2021 inside the United States Capitol building. The #FakeNews has published countless hit pieces, seemingly daily- still, two years later- and it is her new mission in life to fight for justice for Jan6ers political prisoners as well as redefining her beautiful daughter's legacy.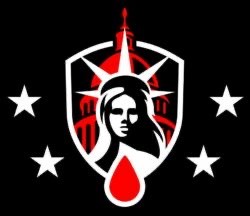 Born and raised in Southern California, Ashli Babbitt was the oldest of five children. Ashli was Micki's only daughter. According to #4Ashli's official website, "Ashley embraced every experience and all challenges: she enjoyed dancing, horseback riding, gymnastics, water polo, roller hockey, surfing and life [in general]." (source:www.4ashli.com/background).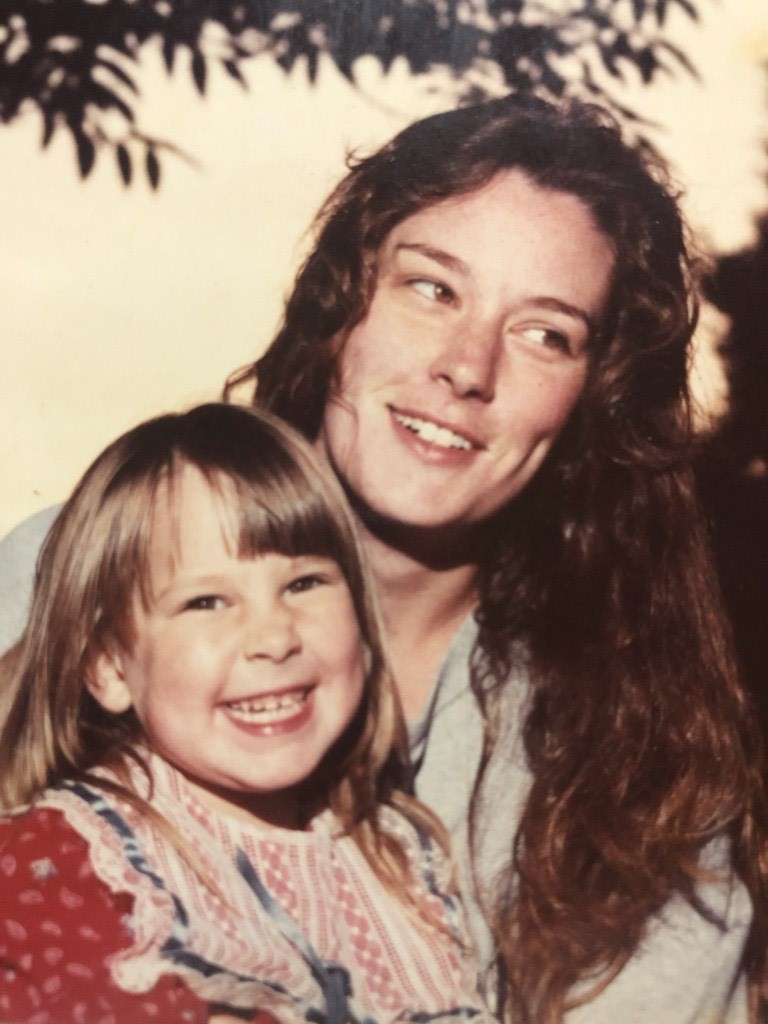 According to Micki, Ashli's biological mother, close confidant and best friend, "I was so immenseley proud of her!" (Source: www.4ashli.com) – when she committed to the United States Air Force at the young age of 17 years old, later attending MEPPS upon turning 18. This decorated veteran finished Tech School, then relocated to her first base in Alaska, where she remained stationed until being deployed to the Middle East four times. However, on her 21st birthday- October 10, 2006- according to her mother's beautiful testimony on the official #4Ashli Movement 's website, Ashli's immeasureable sacrifice to this great nation- especially as a woman of child-bearing age (at the time), and suffered a near-fatal concussive head injury where she almost bled to death. (Source: www.4ashli.com).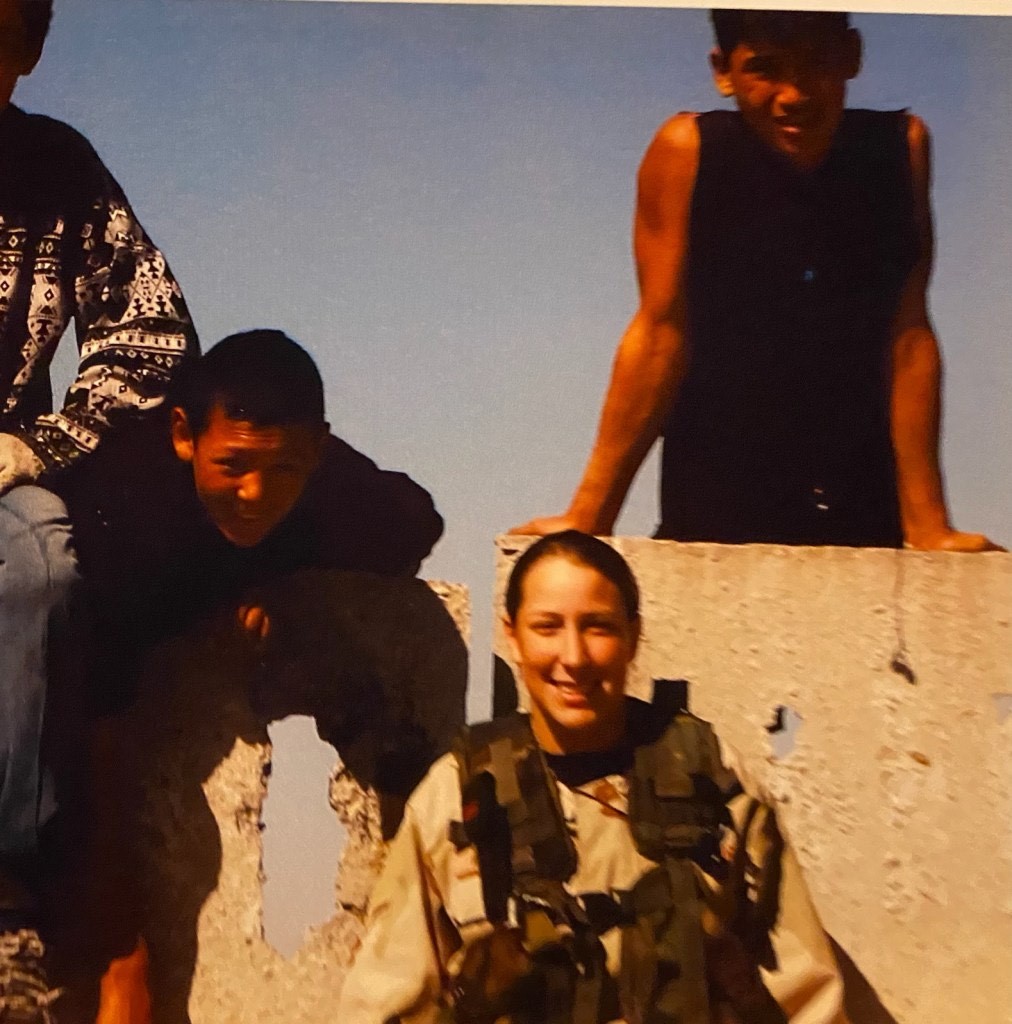 Micki fondly remembers her late daughter's contageous positive outlook on life when reciting a commonly-used 'Ashli Quote', Ashli would say: "Hydrate and press on!" (Source: www.4ashli.com)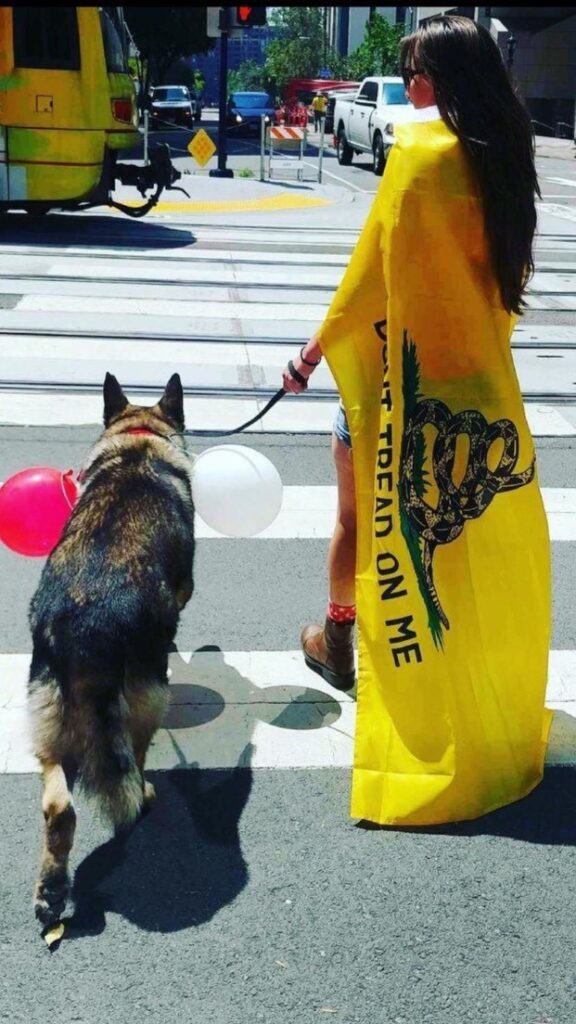 In remembering her daughter's lifelong mission to serve her country and the Constitutional principles it was founded on (see: Bill of Rights, United States of America Constitution) – both during her time as an Airman (she joined the Reserves and was stationed at an Air Force Base in Maryland after separating from active duty) and after she hung up her uniform for good, many years later, Michelle 'Micki' Witthoeft brags that: "Ashli had become the quintessential American woman! I WAS SO PROUD OF HER!" (Source: www.4ashli.com, @4Ashli1).
SUPPORT: #4ASHLI MOVEMENT TODAY!
Immediately following the tragic, untimely loss of Ashli, her friends and family completely up-rooted their lives and moved to Washington, D.C. This event is anticipated to draw hundreds, if not thousands, of freedom-loving Americans- all members of the general public who have QUESTIONS for our government and it's activity since what the Demo(n)crats have (read: innacurately) deemed 'an insurrection' to what was another, (at least initially) otherwise peaceful protest by Conservatives on January 6, 2021 in Washington, D.C.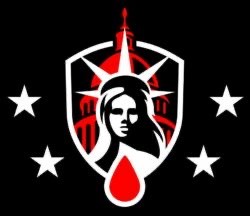 Unfortunately, January 6, 2021 was not only Ashli Babbitt's last day on earth, but it was a pivital and ongoing series of events that triggered (and still continues to trigger, worsen daily)/exposed the Federal Government's abuse of power. By holding meaningless and expensive 'January 6 Committee Hearings', televised across the world, American slowly lost it's proud title of being the most powerful country on planet Earth. The United States became a laughing stock in the international community.
Due Process, Justice- heck, the entire Bill of Rights as a whole- were inapplicable to today's modern, tax-paying citizen. The Bill of Rights was written to protect the citizenry from the government- not vice-versa. These God-given, inalienable, human rights that have been entrenched by our Founding Fathers in the United States Constitution were irrelevent, ignored, discretionary and- even worse, DISENGRANCHISED indefinitely to Ashli, other Jan6er victims and Jan6er political prisoners everywhere?! Join us in the pursuit of equality, justice, due process and restoration of our rights afforded to us as Americans, guaranteed (and individually enumerated in the Bill of Rights) in the United States Constitution. This entire team of artists, promoters, patriots, veterans, victims' friends/families and Jan6er political prisoners need ALL OF YOU to help us fight back.
You can 'join the fight' immediately by donating any amount online at: www.4ashli.com, supporting and sharing events, helping the MANY organizations that have been formed by like-minded organizations nationwide in nightly remembrance prayer vigils and peaceful demonstrations daily.
Moreover, the ultimate mission and set of objectives of both (Wednesday and Thursday events can both be found on this specific event's host, Ron J. Spike, social media at: @ItsRonJSpike. Supporters- both remote and in-person attendees- are encouraged to like, share and subscribe to all upcoming events via: @4Ashli1 today to spread awareness for the cause: restoring justice!
Wednesday's event is intended to grow (international) support for the #4AshliMovement by raising awareness, honoring Ashli Babbitt's legacy and recruiting generous monetary donations in order to keep this grassroot movement alive so they can continue to honor her life daily (rain or shine, including holidays) through activism- i. e. the team's public candlelight prayer vigils in Washington, D.C.
According to the official #4Ashli organization's website, Micki's team states that- "These funds will (also) be used to continue to press forward to get [to the bottom of and investigate] the truth about January 6th out to the American people! Donations directly go towards lodging, meals, transportation for Micki and her team, [legal fees] and to support the nightly vigil." (Source: www.4ashli.com/donations/).
CALL TO ACTION: A MOTHER'S PLEA TO AMERICA
Furthermore, and more importantly, the goal of Wednesday night's event is to raise funds (online through: www.4ashli.com) to aid in supporting Ashli Babbit's surviving mother, 'Micki' Witthoeft, her family and friends left behind, as well as her (increasing in number daily!) #4Ashli Movement grassroots team who continue to hold- rain or shine- nightly, candlelit vigils outside of the 'D.C. Gulag' in Washington, D.C..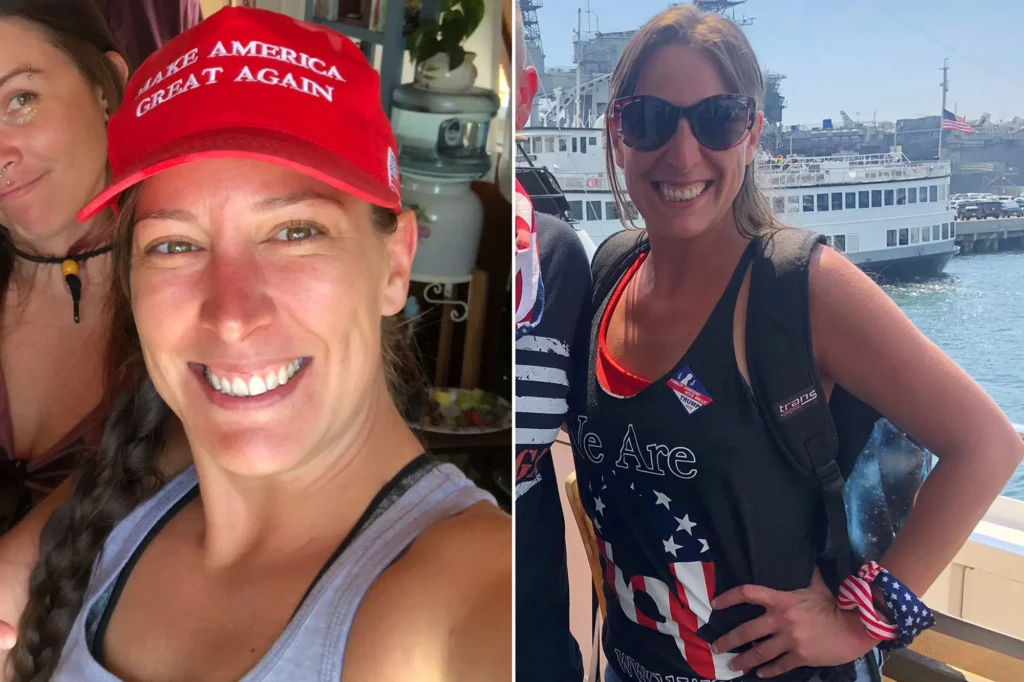 Additionally, please take note that the ultimate mission of this inspiring #4Ashli Movement team of non-partisan patriots is to not only hold nightly prayer vigils in honor of Ashli Babbitt's memory, but also to serve as an example to others, and to- VERY LOUDLY- publically support and encourage (through telephone calls, song, letters, prayer, etc.) the January 6 political prisoners being (read: unConstitutionally and illegally) held at the D.C. Jail (and others across the country) nightly by exercising their own First Amendment rights.
Immediately following the death of her beloved daughter, Ashli Babbitt, Michelle 'Micki' Witthoeft moved to the DMV area to grieve and honor this young hero's extrordinary life- every single night since January 6, 2021. According to the official #4AshliMovement's website (www.4ashli.com), "Micki has [now] dedicated her life to being at the vigil every night to help spread awareness about the civil and human rights abuses being suffered by our January 6 patriots. "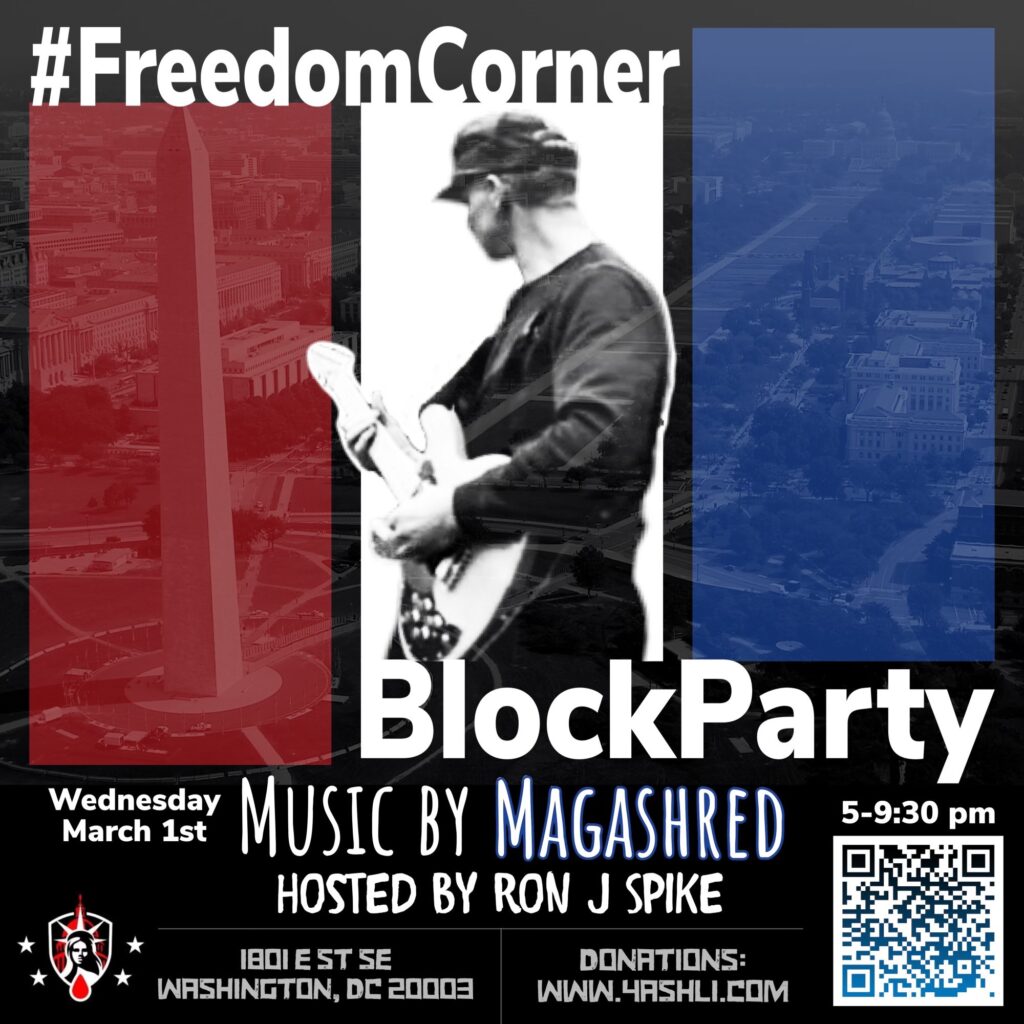 FEATURED ARTISTS SPOTLIGHT: MAGAshred and The Patriot Drummer
Wednesday night's event (please take note that a correction has been made, post-mordum, to amend this event's flyer to clarify the UPDATED time frame of 7-9:00pm EST) has been modified to include the shorter, two hour duration as between 7-9pm, respectively.

[UPDATED: February 28, 2023 at 03:35am EST]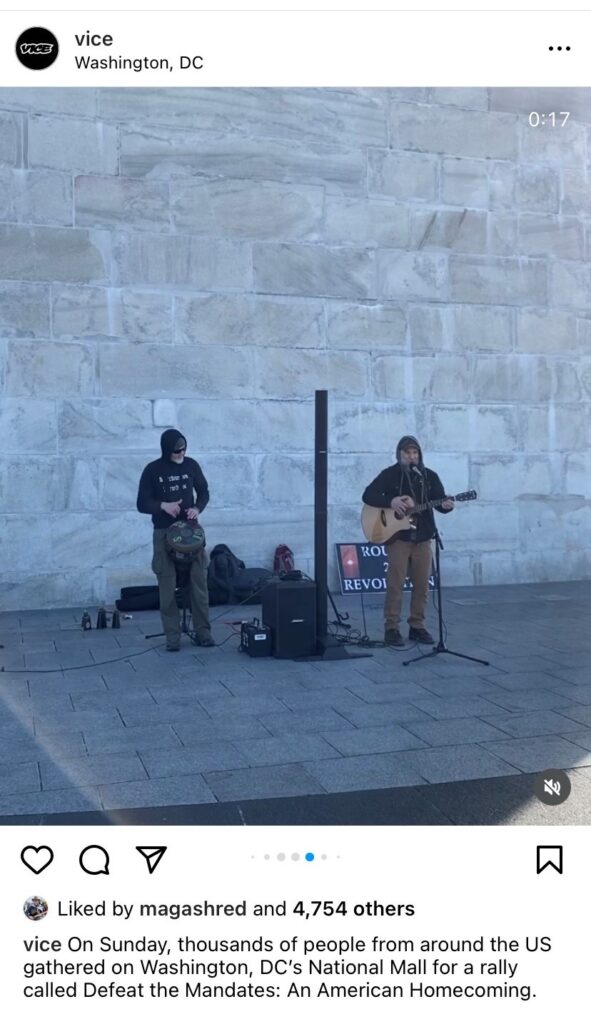 According to Wednesday night's #FreedomCorner event featured musician- MAGAshred -(@MAGAshred)'s official website (www.magashred.com), he uses musicianship and artistry to raise awareness through (always peacefully) exercising his God-given, Constitutionally entrenched (read: human) rights protected by the First Amendment. MAGAshred states, "[I am simply] Exercising my freedom of speech with my guitar- pickin' and grinnin' my way to freedom!" in his travels performing at level events over the years (Source: www.magashred.com).
Meet: MAGA Shred, Featured Conservative Rock Guitarist, Veteran and Patriot
New Jersey's favorite conservative guitarist, MAGAShred (@MAGAShred/ www.MAGAshred.com), is the headline performer on Wednesday night's rain-or-shine event, alongside his team from across the nation, including: The Patriot Drummer, maybe even a last-minute, live drop-in appearance by Uncle Jam and (quite possibly) more artists- especially as CPAC 2023: Washington, D.C. week continues.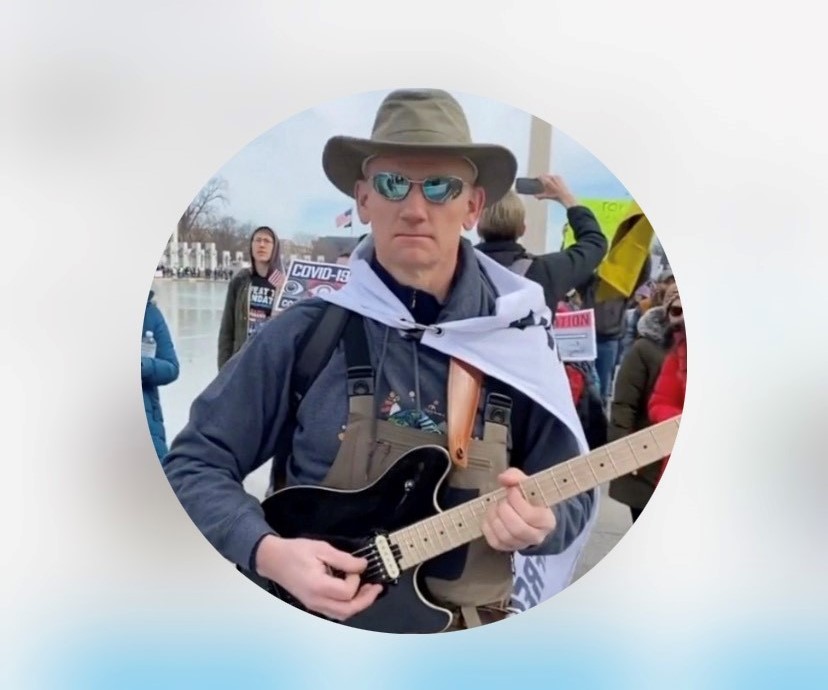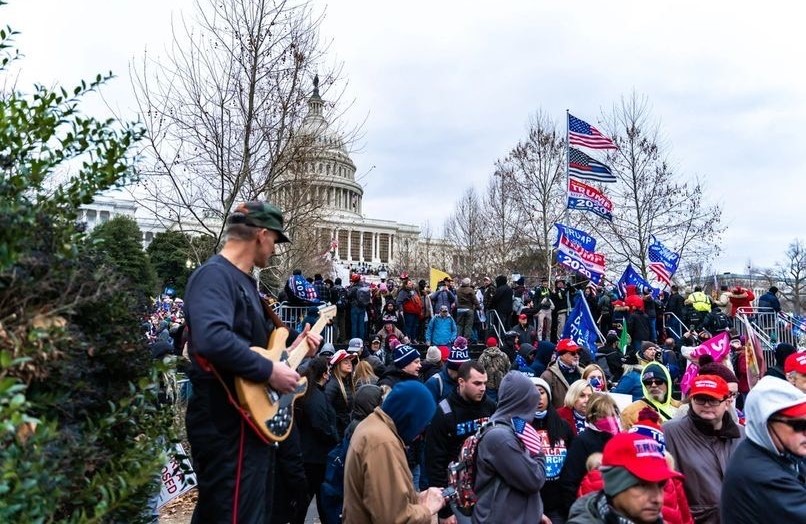 Dually, WRGOA 's – Kristie Tertel, a former White House Press Lead, in her interview with MAGAshred, asks this infamous Conservative guitarist why he travels the country around-the-year to perform at live events. MAGAshred explains, in a remote, late-night telephone interview with Tertel, that essentially: "Ron J. Spike asked me [a few days prior] to provide the entertainment for this #FreedomCorner Block Party Event [on Wednesday night in Washington, D.C.] after a couple [of] informal performances at the nightly 'Justice for J6 Vigils' and [also] at a 'March For Life Week' kick-off event ([outside of] Planned Parenthood with Father Frank Pavone)." (Sources: @KristieTertel, @MAGAshred).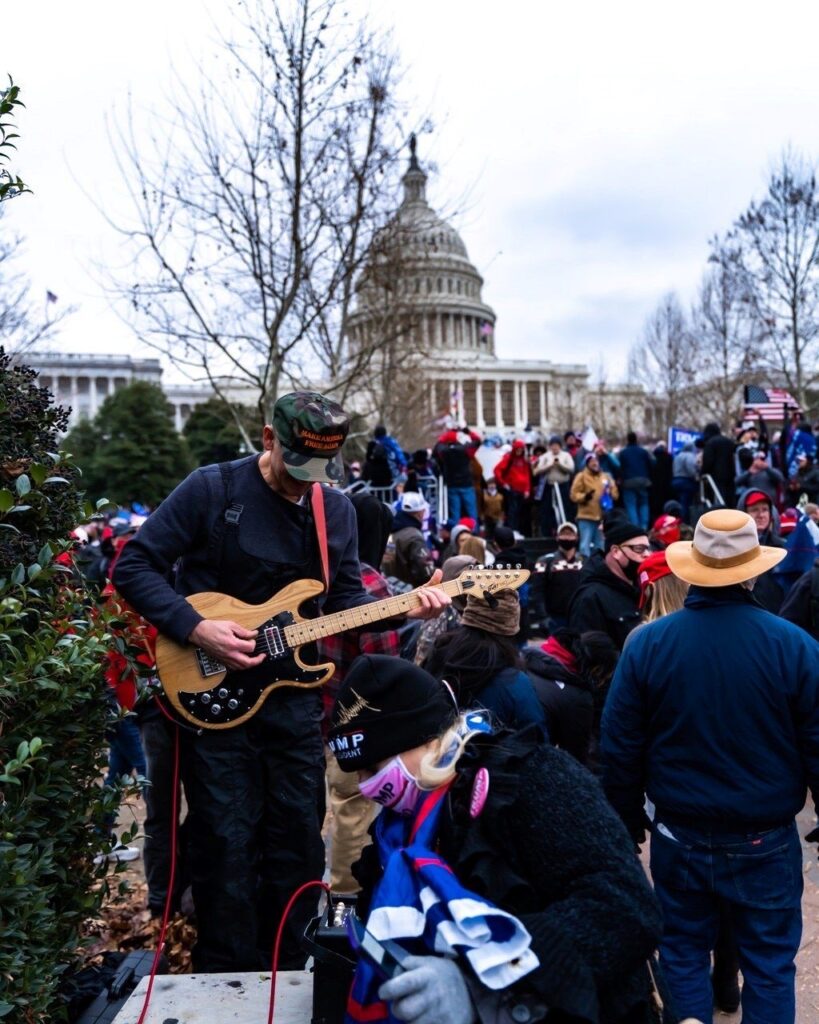 MAGAshred continues, explaining to Kristie Tertel the reasoning behind his landmark performance on Wednesday night, "I believe we must continue to exercise our free speach rights [or] else they will be further limited. I want to help stop the lies still being published about the concerned citizens who exercised their free speech rights on January 6, 2021. "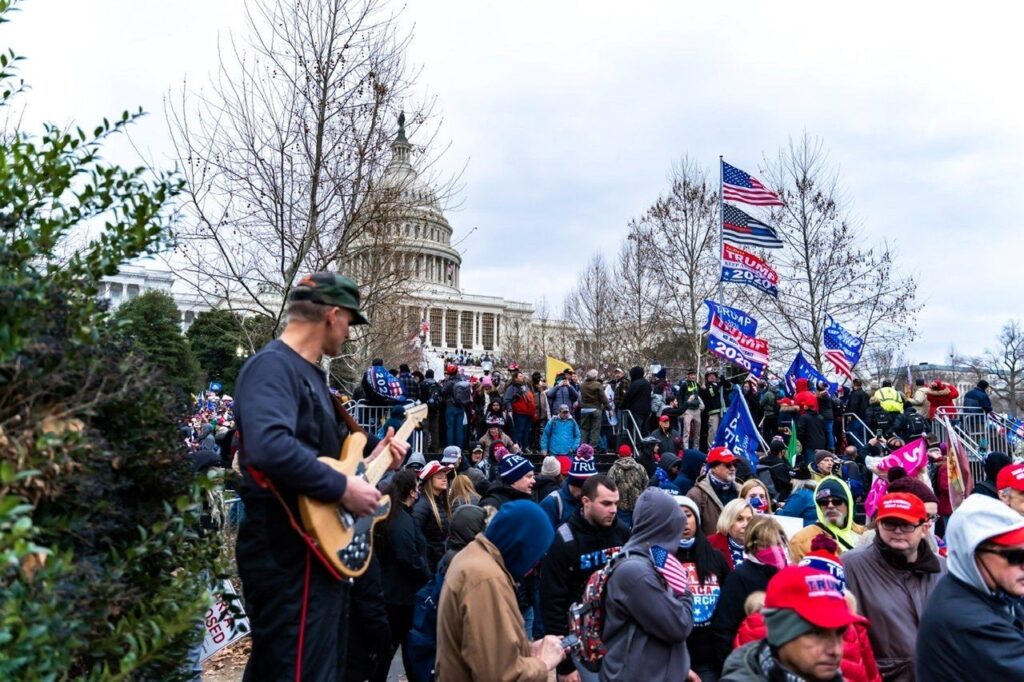 Furthermore, MAGAshred emphasises to Tertel that- "I've enjoyed organizing corporate training events and want to apply that experience to help non-politically-active people to find their voice." As such, to learn more about MAGAshred, go to his official website at: https: www.MAGAshred.com – and like/share/follow him on social media at: @MAGAshred – for live updates, today!
Meet: The Patriot Drummer Mike
In breaking news, MAGAshred contacted Kristie Tertel just before midnight on Monday night to annouce the strong likelihood of another traveling musician to be adjoining Wednesday Night's line-up from Florida- The Patriot Drummer Mike (@ThePatriotDrummerMike) !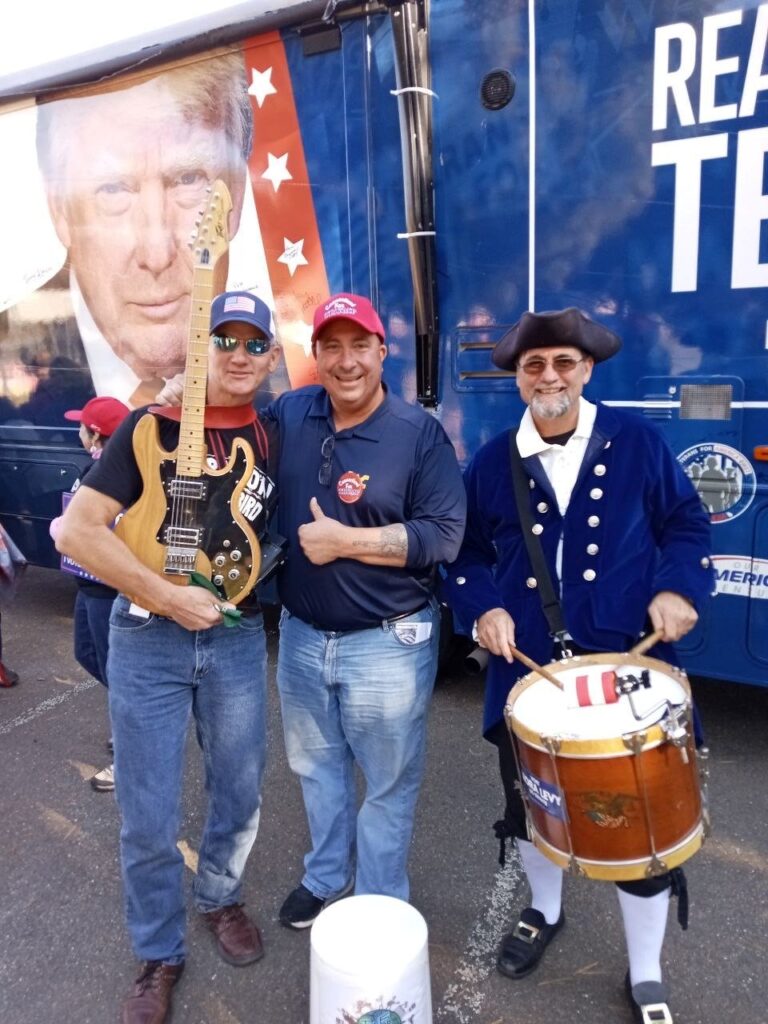 @ThePatriotDrummerMike has confirmed interest in appearing live, in-person on Wednesday night in Washington, D.C. to accompany fellow patriot @MAGAshred on the drums at #FreedomCorner's Block Party.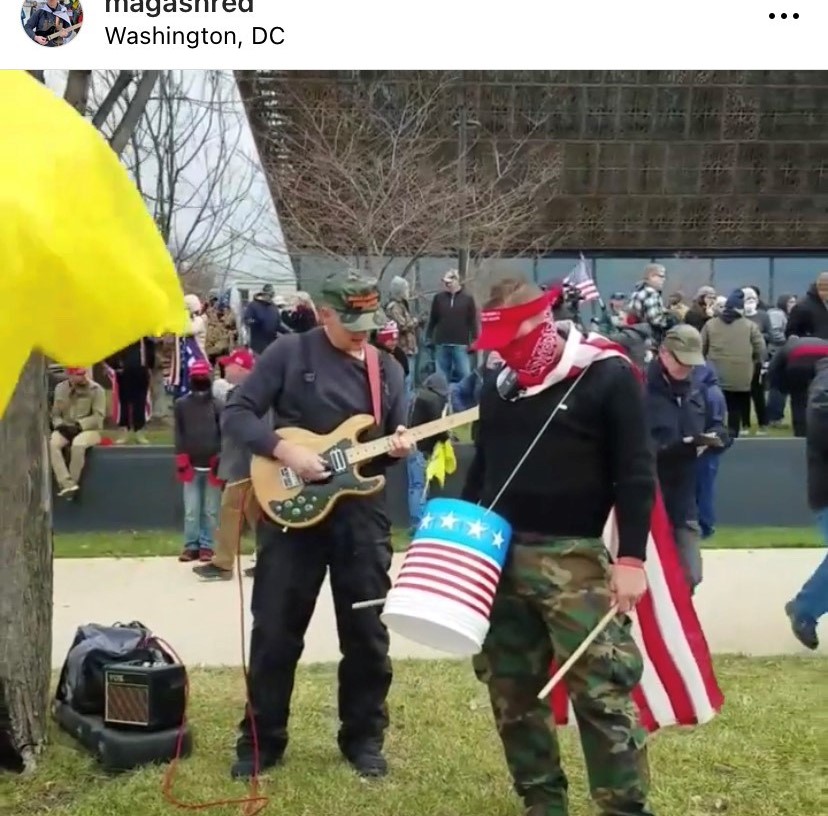 Subject to unexpected flight delays, @ThePatriotDrummerMike will be traveling to the DMV and staying to perform at events outside of CPAC 2023: Washington, D.C. official conference held at The Gaylord Hotel in National Harbor, Maryland. (Source: www.conservative.org/CPAC).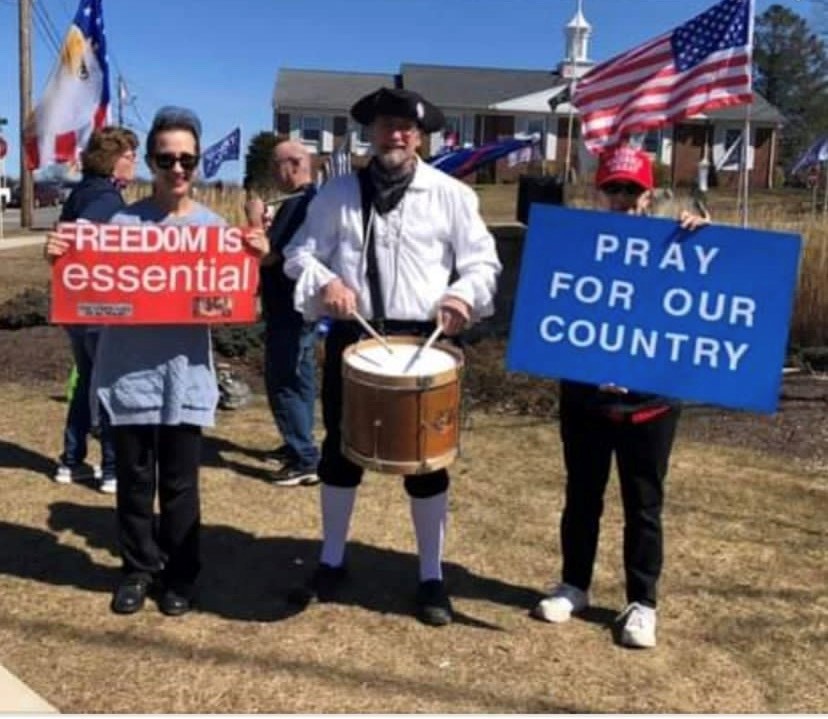 According to The Patriot Drummer Mike's official website (https:// www.thepatriotdrummer.com), his drumming and musicial talents form a self-described 'Ministry' of sorts where he leads thousands of patriots at live, outdoor, in-person rallies, fundraisers, etc. completely pro bono. Mike adds, "I don't charge anything [as I travel from Florida up the East Coast and perform at events like Wednesday's in Washington, D.C.], but accept donations." (Source: www.thepatriotdrummer.com)
Finally, @ThePatriotDrummerMike explains that his – "mission is to attend as many freedom and patriot rallies as possible [and], to play the drum [as a live] offering ENCOURAGEMENT for those who dare to stand on the Front Line [with me]" (Source: www.thepatriotdrummer.com/about).
Correspondingly, I invite my fellow Americans reading this exquisite article to join me in publicly supporting this creative, outspoken public servant. Please spread awareness, fundraise and promote Mike and his life-saving work remotely by clicking the 'like' and 'follow' buttons of this Conservative traveling 'musical cheerleader' today on all of his social media- @ThePatriotDrummerMike- and donate online to support his ministry of musicianship at his official website at: www.ThePatriotDrummer.com/donate).
**UPDATE: Newest Addition to Wednesday Night's Concert: 'The Uncle Sam'
According to fellow conservative musician 'MAGAshred', "The Uncle Jam was already planning to attend [CPAC events] from Thursday/Friday [onward]. I found out from him [extremely early Tuesday morning] today that he has arranged travel to get up in time for this special event on Wednesday evening." (Sources: @KristieTertel, @MAGAshred).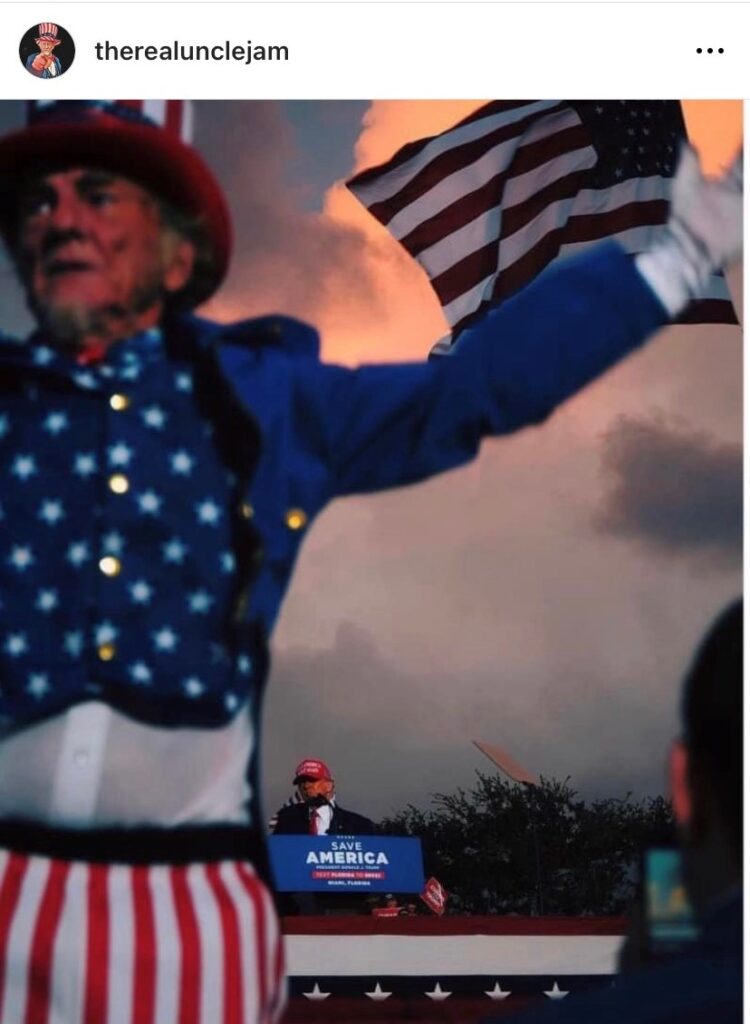 Earlier Tuesday morning, Kristie Tertel spoke to @MAGAshred around 8:00am EST about his close ties- both professionally and personally- with #FloridaMan and Trump front-row-Joe favorite celebrity singer and personality: Hon. Mr. Duane 'Uncle Jam' Schwingel. In a private telephone conversation with Kristie, @MAGAshred elaborates on his growing relationship with 'Uncle Sam' (@TheRealUncleSam)–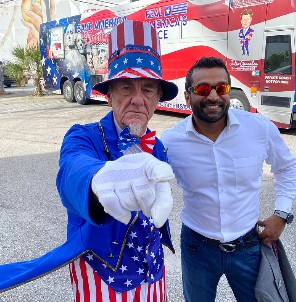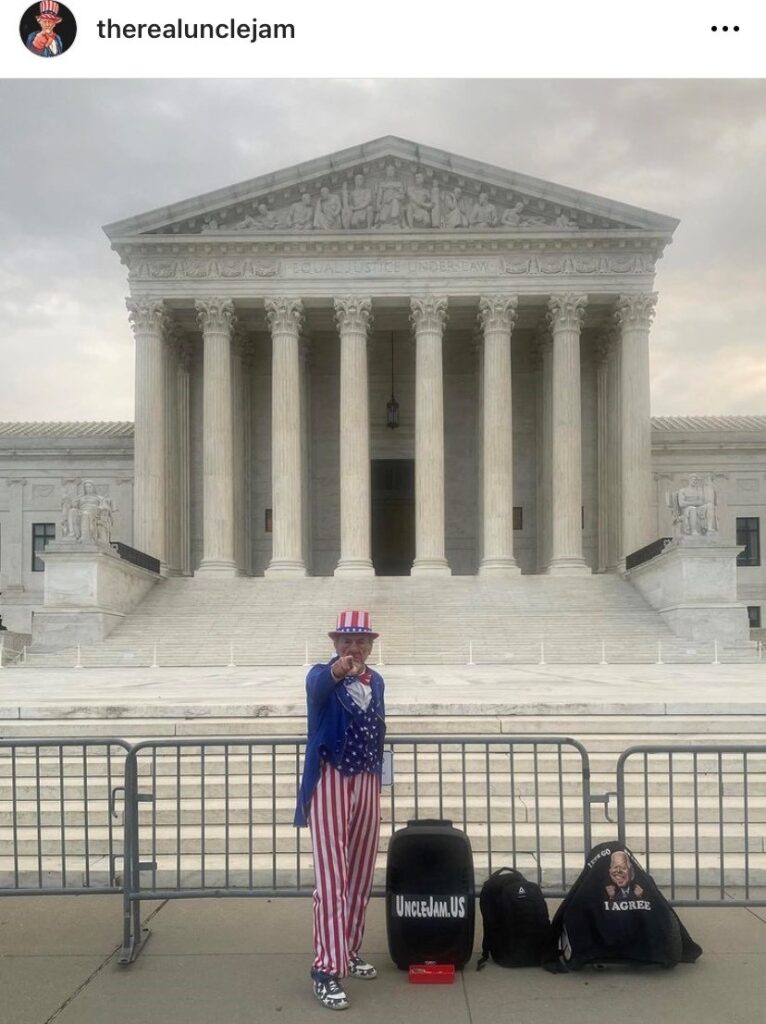 "We met very briefly while 'Patriot Drummer' and I were performing outside the Mohegan Sun Rally last September. He asked me to learn 'Folsom Prison Blues' [on the guitar]. I tracked him down at the Latrobe, PA rally and we nailed it!" (Sources: @MAGAshred, @KristieTertel), 'MAGAshred' continues in his private interview with WRGOA's Kristie Tertel a few hours prior to this article's final update at publication.
Finally, expressing his excitement, @MAGAshred tells Tertel that- "Uncle Jam is our singer [at tomorrow night's #4Ashli event in Washington, D.C.]. We've got a few, fun parady songs planned."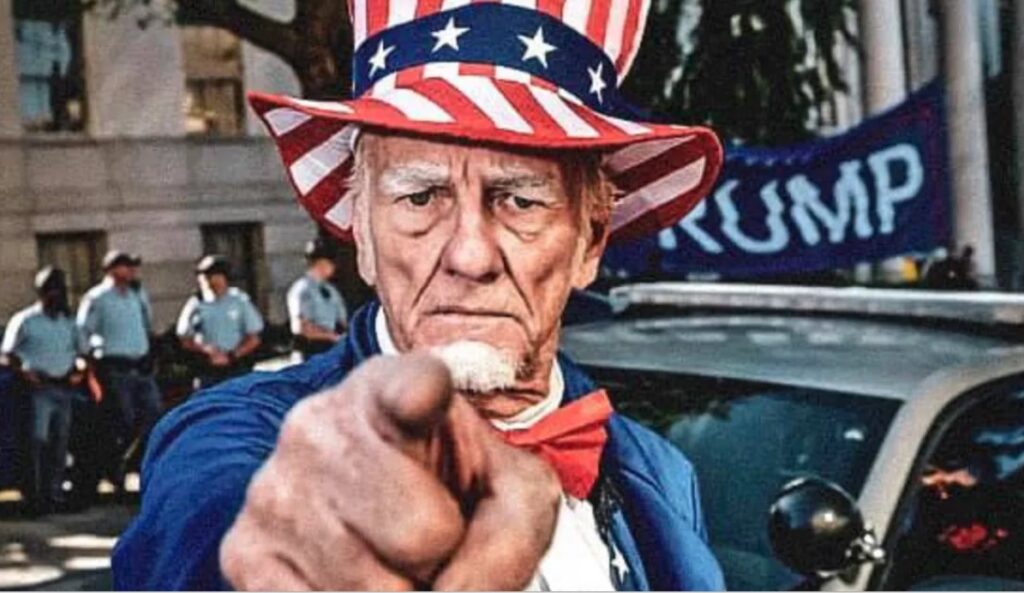 —–
(***UPDATED: February 28, 2023 at 1:35pm EST by orginal author, Kristie Tertel)
—–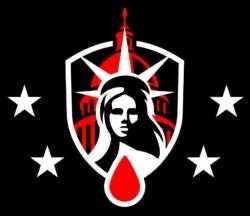 ______________________________________________________________________________________________________
Meet: RON J. SPIKE, Wednesday Night's #FREEDOMCORNER Event Host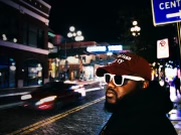 Prince George County, Maryland- native and famous Conservative rapper, Ron J. Spike (@ItsRonJSpike), is no stranger to overcoming averdersity. In an exclusive, behind-the-scenes interview with Kristie Tertel, former Press Secretary of Latinos for Trump/America First and Veterans for Trump/America First, Ron J. Spike admits, "I was a sheep most of my life." As an ambitious African American man growing up 'in the community', he adds, "I'll admit, I was rountinely brainwashed by the Left – my entire life- prior to researching the Republican Party ON MY OWN shortly after the death of George Floyd."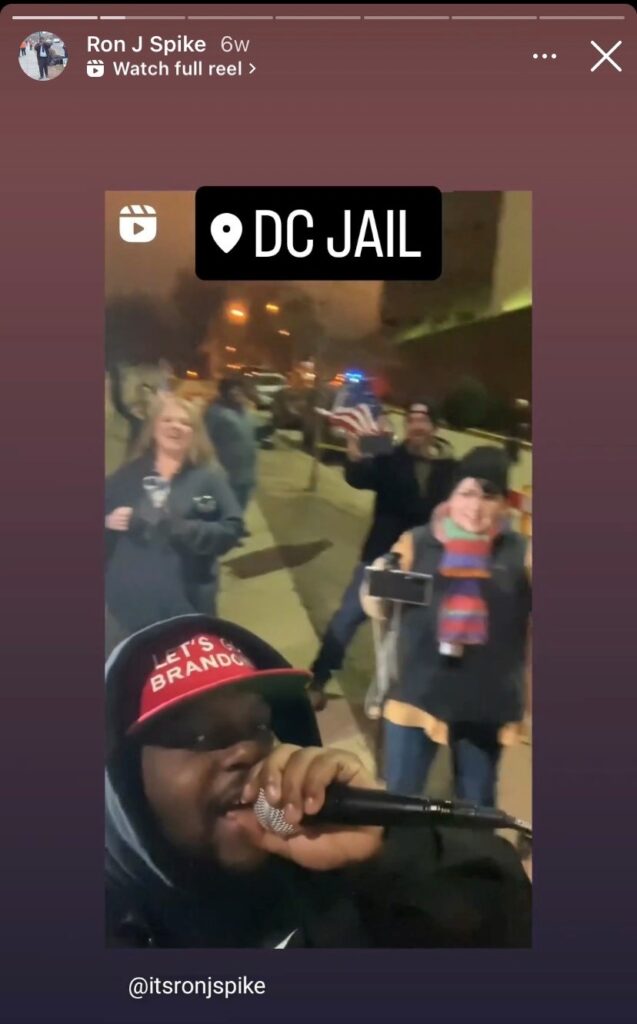 Additionally, Ron J. Spike, Wednesday night's event host and co-founder, admits that through music, a new demographic can be reached. Spike continues in his interview with Tertel, "I want to use my lyrics and continue performing at/supporting events like this [these] to encourage other Blacks to think for themselves. Do your own reseach. Form your own opinions." Passion ignites passion, ladies and gentlemen- reach one, teach one!
Finally, to learn more about Ron J. Spike and to recieved the most update information on upcoming events, fundraisers, performances and music industry collaborations, I encourage you to like/follow/subscribe to this ground-breaking artist's- at @ItsRonJSpike- social media accounts.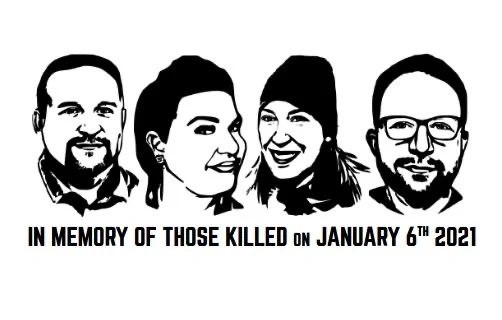 Lastly, the #4Ashli Movement and Ashli's surviving family, respectfully advise that, in general- for questions, comments and the most up-to-date information on upcoming events, participate in and/or attend Congressional hearings, press conferences, official statements, legal notices, peaceful protests (nationwide) – all either in-person or remotely-to join the cause by donating to the official #4Ashli Movement, please go to: the organization's #4Ashli Movement's official website today at: https://www.4ashli.com, follow and subscribe Micki's team on social media (Twitter) at: @4ashli1, call the official #4Ashli Movement helpline telephone number at: (+1) (619) 925- 0120 or connect 24/7 via e-mail at: [email protected] (Source: www.4ashli.com).